DID YOU KNOW?
The 2018 Honda Civic and CR-V are
Made right here in Ontario!
Made by Canadians, For Canadians!
Let's pay tribute to All Canadian-Made Cars.
In today's global market, "Buy Local" has broadened its meaning to include not only within your city or town, but also within your province and country.
Buying local not only means keeping jobs in Thunder Bay. It means keeping jobs in Canada.
Honda Canada's commitment is to building vehicles right here in Ontario. Not every car Manufacturer can say that.
The Honda Civic and CR-V are both examples of cars… "Made in Canada".
And at prices you can afford like the Civic LX starting at only $21,384.95.
Plus taxes and license fees
"When you go shopping for a new or used vehicle, ask yourself and your salesperson the question "So where was this car built? For the Honda CR-V and Civic the answer is simple. It's made right here, in Ontario, Canada. And proudly so.."
Made by Canadians, For Canadians!
Vehicles Made in Canada – "Who didn't MAKE THE LIST?"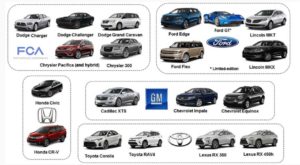 SOURCE: https://www.ic.gc.ca/eic/site/auto-auto.nsf/eng/am00767.html
Honda Canada Commitment
In 1986, Honda of Canada Mfg. (HCM) began production with the assembly of the Honda Accord, leading the way as the first Japanese automobile manufacturer to establish a production facility in Canada. Honda opened its manufacturing plant in Canada as part of Honda's global commitment to building vehicles close to where they are sold.
"Honda Canada's commitment is to building vehicles right here in Ontario."
In 1988, the plant switched to producing the Honda Civic a model that the Alliston plant continues to produce. In 1998, a second plant was opened to allow for production of the award-winning Honda Odyssey minivan. A third facility set to open in 2008 will be an environmentally friendly aluminum engine facility, that will be the only location in North America to produce both cars and trucks on the same production line. Today, HCM is one of Honda's premier manufacturing facilities in the world. HCM represents a total investment of $2 billion (Cdn). It produces the Acura CSX Sedan, Honda Civic Sedan, Si and Coupe in Plant 1, and Honda Ridgeline truck, Honda Civic Sedan and Acura MDX sport.
SOURCE: https://www.honda.ca/honda-in-canada/manufacturing/honda-canada-manufacturing
Check out the Honda Civic or the Honda CR-V